Fission fragments and primary electrons' energy distribution in helium-3 plasma irradiated by neutron flux
S. K. Kunakov

A. Shapiyeva
Abstract
Boltzmann kinetic equations governing energy spectra distribution of fast particles in nuclear inducedplasma are defined and presented for continuous fissionable plasma interacting with neutrons.The formation of electrons energy distribution crucially depends on energy distribution of fissionfragments and cannot be treated separately and their distributions self consistently affect on electronsenergy spectra time evolution and their degradation in space. So the self-consistent system of Boltzmannkinetic equations for both electrons and fission fragments are proposed and discussed for helium-3plasma. Primary electrons spectra analytical expressions are derived and the first order approximationpresented on the assumption that energy spectra of protons and tritium nuclei have monochromatic energyspectra created by helium-3 fissioning in neutron flux. Any gas irradiated by highly energetic particlesdemonstrates its modified chemical abilities as well as a great variety of energy transformation channelsincluding the selection of some definite chemical reactions leading to innovative transformation intechnology [1-5]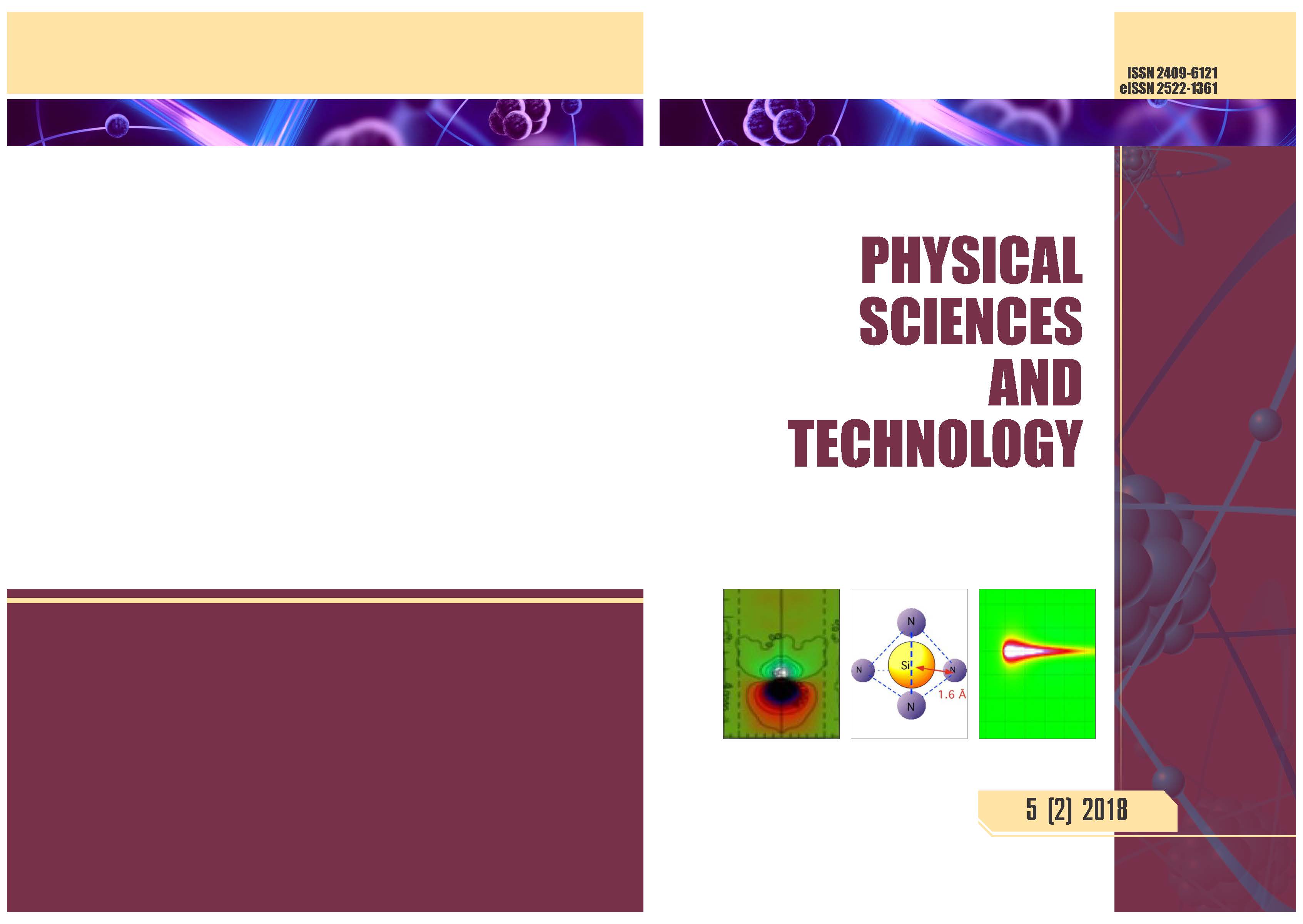 How to Cite
KUNAKOV, S. K.; SHAPIYEVA, A.. Fission fragments and primary electrons' energy distribution in helium-3 plasma irradiated by neutron flux.
Physical Sciences and Technology
, [S.l.], v. 5, n. 2, p. 72-82, jan. 2019. ISSN 2409-6121. Available at: <
http://phst.kaznu.kz/index.php/journal/article/view/160
>. Date accessed: 16 jan. 2019.
Section
Plasma Physics and Related Technology
Contributor hereby grants to the "Physical Sciences and Technology" the full and exclusive rights to reproduce, publish, republish, prepare all foreign language translations and other derivative works of an article in any kind of electronic media and print editions.