Features of relaxation processes in methane cryocondensates and weak methane solutions in nitrogen and argon
A.U. Aldiyarov

A.Ye. Nurmukan

D.Yu. Sokolov

A.K. Shinbayeva

M.Zh. Zhubaniyazova
Abstract
The paper presents results of IR-spectrometric studies of phase transition peculiarities in thin-film cryodepositsof methane and weak solutions of methane in nitrogen and argon in the temperature range from 12 K to 32 Kand at the deposition pressure of Р=10-4 Torr. The relation between the position of the absorption band ofdeformation vibrations ν4 and α-β phase transition in solid methane is established. Vibrational spectra ofcryodeposited mixtures of methane with argon and nitrogen obtained at various ratios of the componentsdemonstrate a correlation between the nitrogen or argon concentration and the absorption band ν4 position. Thepresence of 5% admixture of argon or nitrogen in the mixture leads to a violation of the reversibility of the α-βtransition. Although the initial heating of the sample from T=16 K to T=26 K clearly shows transition from theβ-phase to the α-phase at T=20 K, further heating and thermal cycling in the same temperature range results inthe spectrometer signal following a new trajectory, distant from the initial heating curve.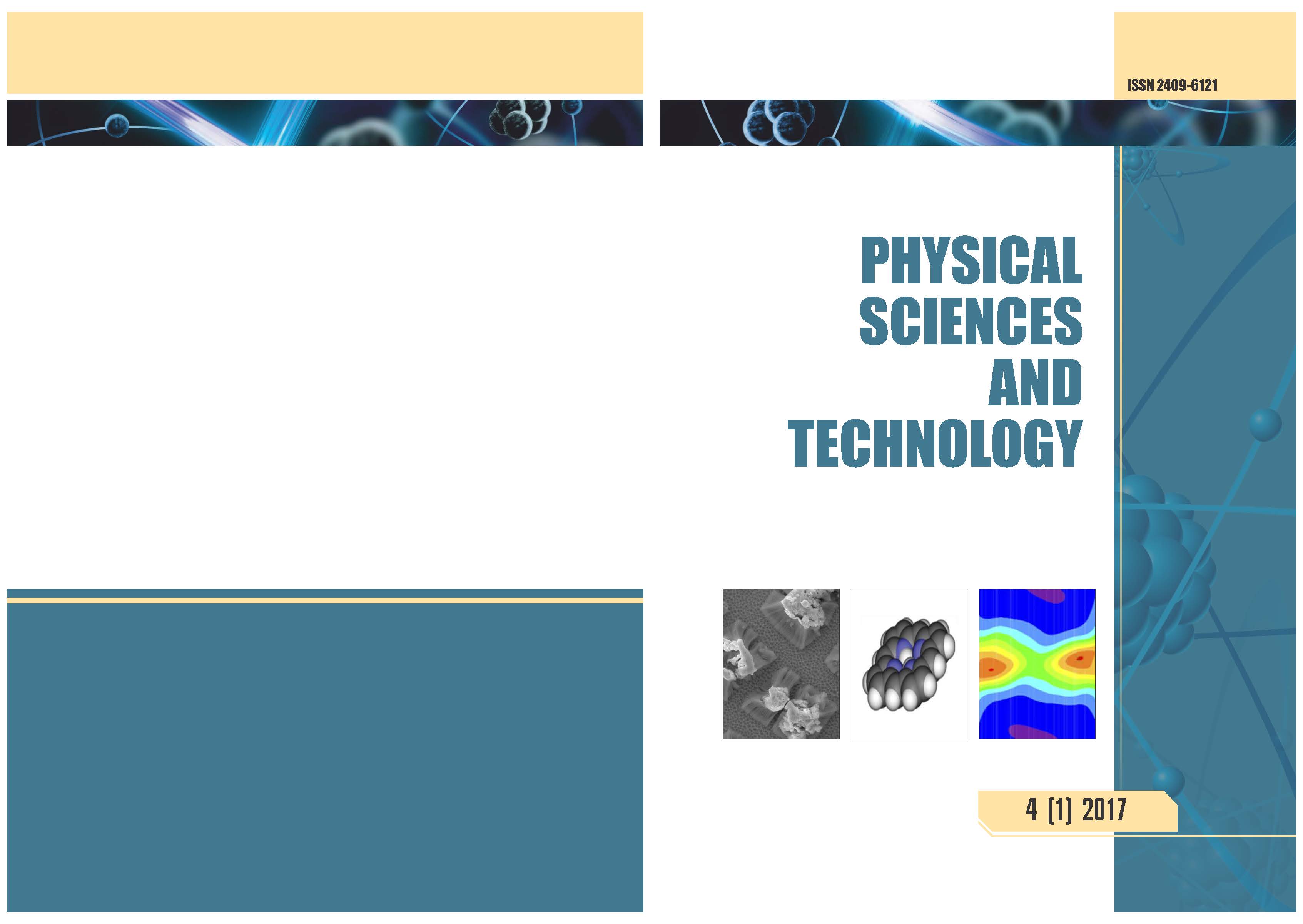 Section
Thermal Physics and Related Techology
Contributor hereby grants to the "Physical Sciences and Technology" the full and exclusive rights to reproduce, publish, republish, prepare all foreign language translations and other derivative works of an article in any kind of electronic media and print editions.