Removal of nickel and vanadium from crude oil by using solvent extraction and electrochemical process
A.N. Kurbanova

N.K. Akhmetov

A. Yeshmuratov

R.N. Zulkharnay

Y.T. Sugurbekov

G. Demeuova

M. Baisariyev

G.K. Sugurbekova
Abstract
LLP Pavlodar Oil Chemistry Refinery crude oil contain high vanadium and nickel content, which containsmore than 23.09 g/t nickel and 58.59 g/t vanadium. In this study we used two types of metal removing methodssuch as solvent extraction and electrochemical process. The present research is conducted for comparativeanalysis of the deasphalting with organic solvents and electrochemical method. Maximum efficiency ofdeasphalting, with cyclohexane as the solvent, in Soxhlet extractor was 66.4% for nickel and 51.2% forvanadium content from crude oil. Percentage of Ni extraction reached maximum of approximately 20% byusing the electrochemical method in electrolysis cell, which was developed for this research. It consists of threesections: oil and protonating agent (EtOH) solution between two conducting membranes which divides it fromtwo capsules of 10% sulfuric acid and two graphite electrodes which cover all three parts in electrical circuit.Ions of metals' pass through membranes and remain in acid solutions. The best result was obtained in 60minutes with ethanol to oil ratio of 1 to 3 respectively, current fits in to the range from 0.3A to 0.4A, voltagechanged from 12.8V to 17.3V.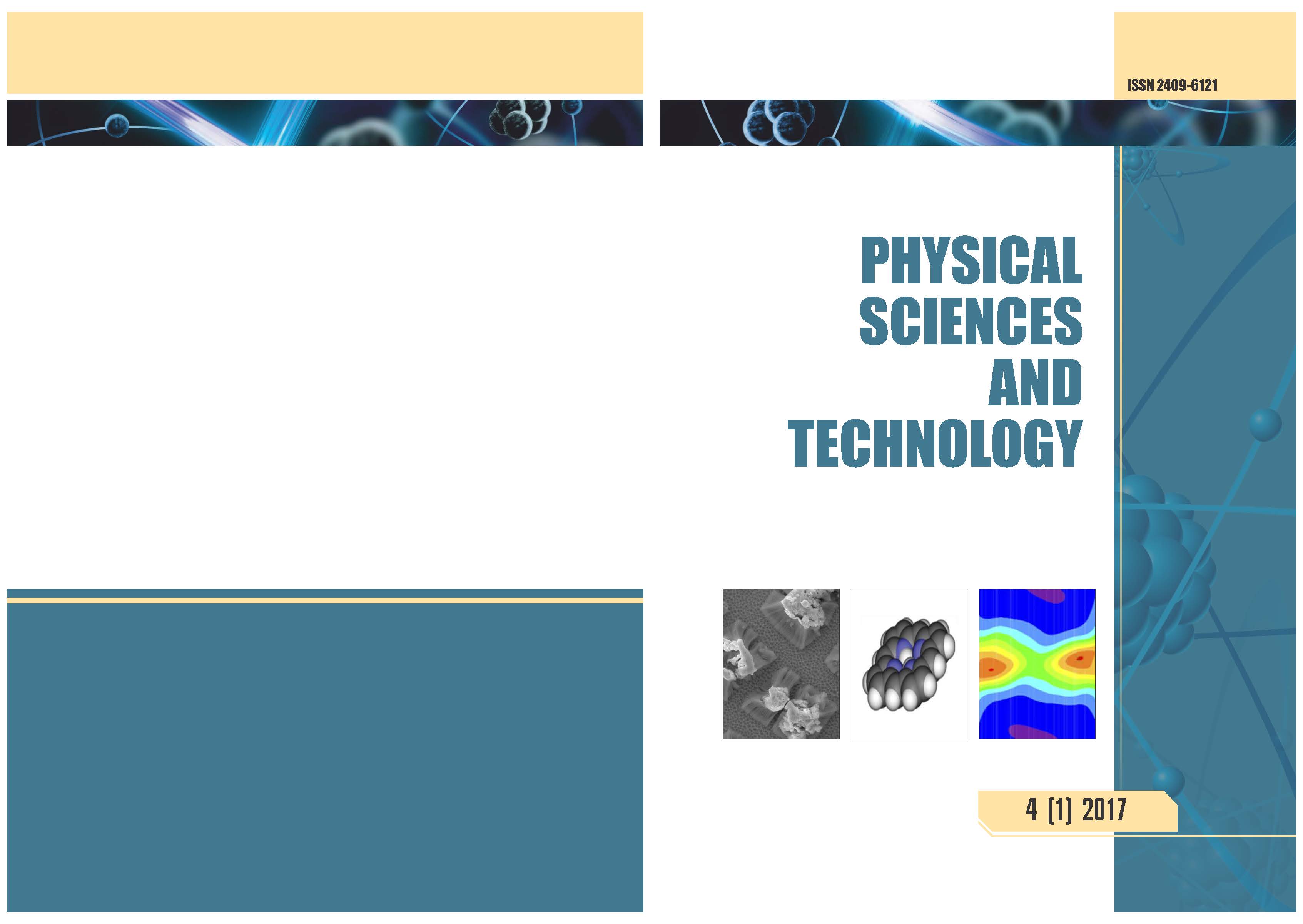 Section
Condensed Matter Physics and Related Techology
Contributor hereby grants to the "Physical Sciences and Technology" the full and exclusive rights to reproduce, publish, republish, prepare all foreign language translations and other derivative works of an article in any kind of electronic media and print editions.